Inspirational and devotional gifts
Inspire personal prayer and daily reflection with a variety of inspirational and devotional gift items. Our General Gifts section offers an extensive choice of religious gifts, including devotional statues, grave and memorial ornaments, commemorative candles, and uplifting inspirational keepsakes.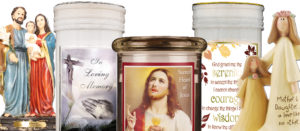 Choose special gifts for family, friends, and loved ones from the wide array of options on offer, while you can also rest assured that your contribution is supporting a worthy cause as we raise funds for our ongoing mission projects in areas of real need.