Gifts for every occasion
Our All Occasion Gifts section offers an extensive range of gifts for religious celebrations and special events. With an assortment of gift items for weddings, christenings, First Holy Communion, Confirmation, and more, this is the ideal way to mark special occasions throughout the year.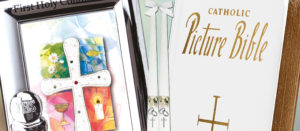 Choose from thoughtful keepsakes for every occasion, with the added bonus of knowing that your purchase is contributing essential funds to the work of our MSC missionaries here in Ireland and in developing countries across the world.