Working together to make a difference
It is only because of the continued generosity and support of our mission friends that the Missionaries of the Sacred Heart can make positive changes in communities that are crying out for aid. Together, we can make a real difference to those who desperately need our help.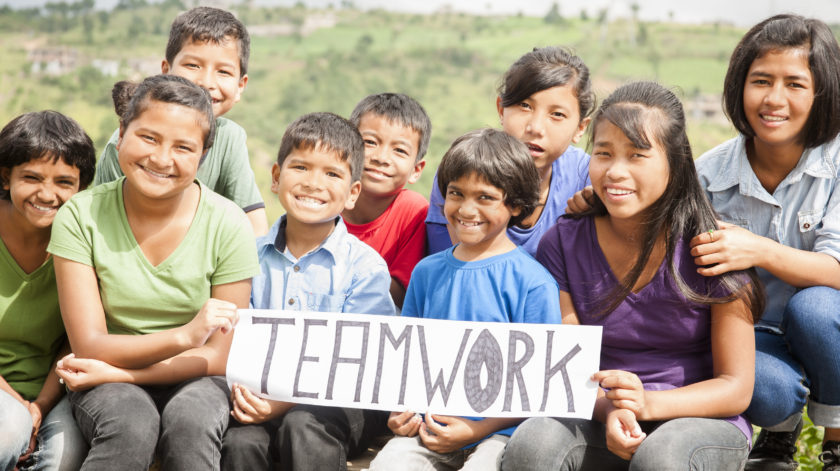 The majority of our MSC mission projects take place in developing countries, where communities struggle to find adequate food, clothing, housing, education, and medical care. With the help of the Missionaries of the Sacred Heart, these communities can come together with a renewed spirit, embracing education and social development with a sense of unity and pride.
Your help enables MSC missionaries to provide vital facilities and resources in these disadvantaged areas, and in turn, these vulnerable community groups find a new sense of purpose and direction, and an increased sense of togetherness.
With the help of people like you, these communities, thousands of miles away, can come together with a shared purpose and build a better future for themselves. In joining together with friends and family in your own community, you are enabling people in need to do the same.
How can I get involved?
Some examples of community fundraising that have raised money for our MSC mission projects include:
coffee mornings
traditional Irish music nights
sponsored walks and cycles
afternoon tea parties
Mission Boxes in local shops and homes.
There is no end to the list of potential fundraising endeavours that could be used to contribute to our mission fund. Enjoy sweet treats at a local cake sale, set up a read-a-thon with your local book club, bring peace to a busy classroom with a sponsored silence… The possibilities are endless, and every cent raised will be gratefully received and put towards an excellent cause by our MSC missionaries in the field.
The MSC vision is a simple one: to share God's love, everywhere and with everyone. With your help, our MSC missionaries can continue to make this love known throughout the world, in areas where it is desperately needed. Your help is deeply appreciated, by MSCs across the world, and by all those touched by your compassion.