The role of mission friends in our work
Our mission friends play a vital role in our missionary work around the world. In sharing in our vision and pledging support to our missions, our friends and benefactors enable us to reach out to poor and vulnerable communities across the globe, providing essential aid and support in areas where it is urgently needed.
"Mission is about solidarity, or sharing and caring for each other, irrespective of the location, or nationality, or religious beliefs."
As a religious society, we could not do the good work that we do without donations and support from our extended community of mission friends.Even the smallest contribution can make a very big difference to the poverty-stricken communities in which we minister.
The late Fr John McCarthy MSC summed up the true importance of this generosity at a gathering of MSC Mission Friends, when he told the group:
"You are the lay missionaries that have been compassionate in sharing what you have from God with deprived people whom you have never known and will never know in the mission lands."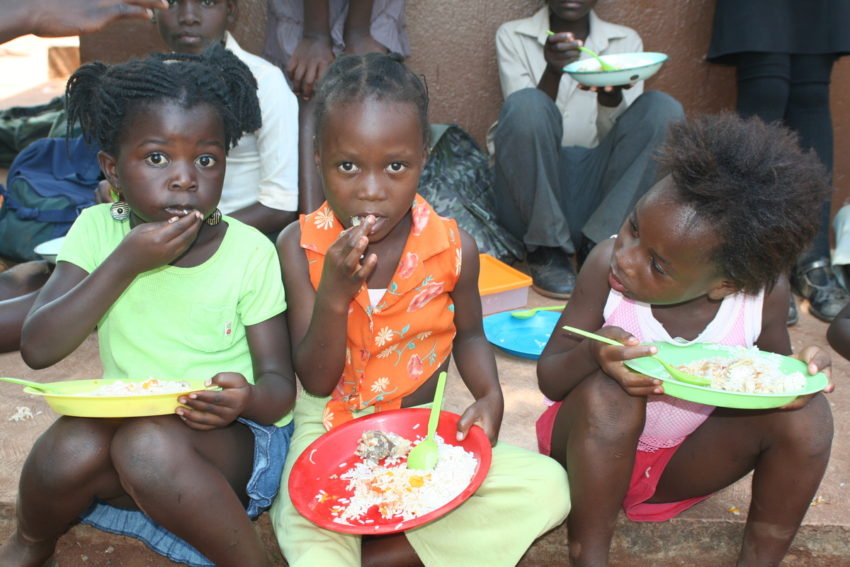 "Being a benefactor is much more than just performing the act of giving material support like money to our missionary priests. It is about praying for them and their work. It is about having compassion for the poor people to whom they minister in the shantytowns. It is being passionate about practising the Word of God in a very real way. It is about sharing resources with others. It is solidarity with others," said Fr John.
Sharing and solidarity: these are the key elements of the relationship between our missionaries in the mission fields, and the "lay missionaries" here on home ground, our mission friends and benefactors. Sharing does not just mean giving; it also means receiving, and both MSCs and benefactors share equally in the joy of being able to help those who need it most. Fr John reflected on this when he said:
"What you, our mission friends, receive is not material; rather, it is an inner feeling of goodness and fulfilment. It is the inner contentment of reaching out to others who have fewer gifts from God than they themselves enjoy."
From food parcels for the hungry and foster care for AIDS orphans, to medical and dental clinics and drop-in centres for people seeking work – the compassion and support given freely by our mission friends show clearly in everything that we do.
There are many ways in which you can join our mission and help us in our fundraising to support our missionaries across the world, from making an online donation to ordering Mass cards, MSC enrolment books, or religious gifts from our Cards & Gifts section. We at the Missionaries of the Sacred Heart offer our sincere thanks to all who support our mission projects in different ways, enabling our MSCs to continue spreading the message of God's love by providing support, guidance, and aid to those who need it most.