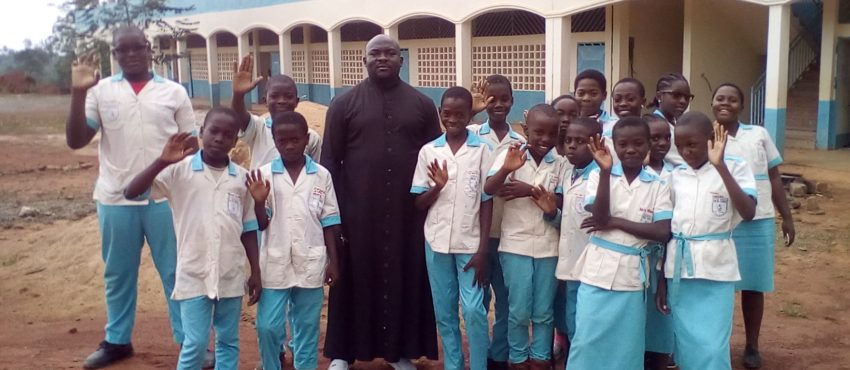 The Sacred Heart College
Situated 25km from Yaoundé, the capital of Cameroon, is the small village of Lada II. Here, 105 students attend the Sacred Heart Bilingual College, which first opened its doors to both male and female students in 2016.
The local area is racked by poverty, and a family's next meal is never guaranteed. Local families have very little, and opportunities for progression are few.
Sacred Heart principal, Fr Charles Biloa, anticipates up to 2,000 students requesting a place in the school in the coming years. The demand for places is rapidly increasing, and the school currently remains in construction. The buildings are unfinished, the outdoor areas are undeveloped, and facilities and equipment are minimal.
Daily Challenges
The main challenge faced by Sacred Heart students is poverty. Parents cannot afford to send their children to school when they are struggling to buy enough food to feed their families. The community here are grateful for basic facilities that many take for granted.
"I appreciate the toilets," student Wilfried says, "because they have taps around them where we can wash our hands."
Transport is also a pressing issue. The school is located some distance from the town, and many students can't afford the daily transport fare. Others use motorbikes to get to school, and these are a real danger on undeveloped roads. "Our children run risks on motorbikes every day," says Mr Copplant, grandfather of one of the Sacred Heart students. "We would like if the school administration could get a school bus in order to facilitate the transportation and security of our children and their friends."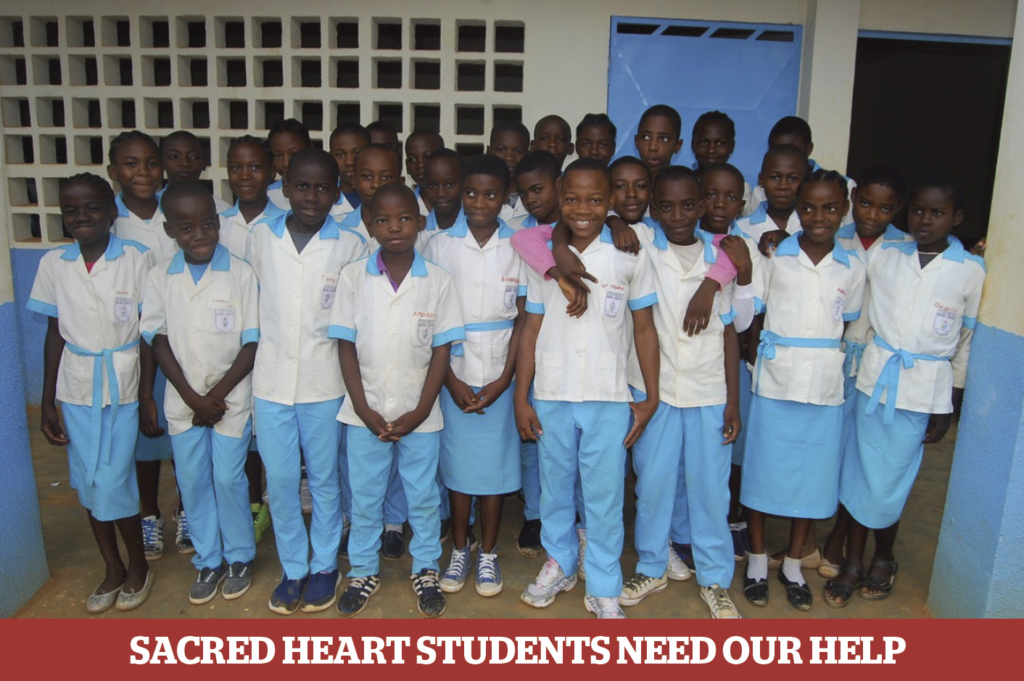 Family Values
The students of the Sacred Heart College share a great sense of pride in their school, and both students and teachers encourage a family dynamic that means everybody feels cared for and supported, working together under the motto "Love, Work, Respect".
"The Sacred Heart is the glue that hold our community together," says a teacher at the school. 
Ms Ndjuidje, mother of one of the Sacred Heart students, agrees. "Starting and ending the school day with prayers helps to build the spirit and a good relationship with God," she says. "Catholic schools are among the best in Cameroon and this assures us that our children are receiving a quality education with good discipline. Here in Cameroon, a Catholic school is 'a reference that makes the difference' in terms of education and moral values."
Sacred Heart Students: Our Stories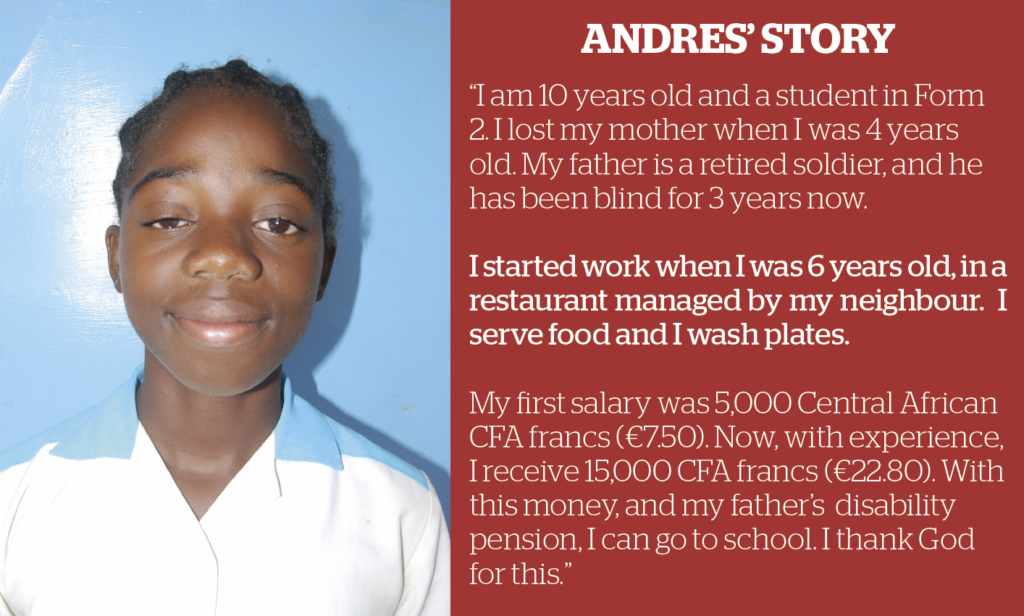 Click the images below to read more from students at the Sacred Heart College in Lada II.
Let's make a difference
This summer, we are raising funds to help the Sacred Heart College in Cameroon to complete the work that desperately needs to be done. With the help of our mission friends in Ireland and around the world, MSCs in Cameroon will be able to have the school buildings and facilities completed, providing a safe, comfortable space for students to learn and grow.
If you can, please join our great community of faith and support positive change in the lives of eager young students. In gratitude for your generosity, we will be glad to remember your loved ones and your intentions in our annual Novena to Our Lady of the Sacred Heart, which will take place from August 31st to September 8th.