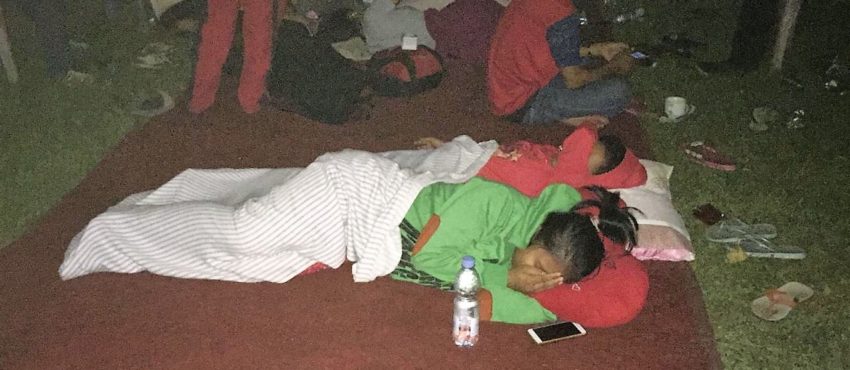 As the first day of October dawned, Mass graves were being dug in Palu, Indonesia, where hundreds of people lost their lives following a ferocious earthquake and tsunami that ripped through the island of Sulawesi.
A massive earthquake with a magnitude of 7.5 hit the Sulawesi province on the evening of Friday, September 28th, which in turn generated a deadly tsunami with waves measuring up to 10 feet high. Three days later, the death toll was over 800 and rising. At this point, at least 500 people were seriously injured, and almost 50,000 had been displaced as buildings and homes were razed to the ground.
Devastation in Palu
According to Sutopo Purwo Nugroho, spokesman for the Indonesian Disaster Management Agency, an estimated 2.4 million people have been affected by this natural disaster. Food and water supplies are already running dangerously low, and survivors have raided local shops, taking what they need.
Buildings and vehicles along the coast have been washed away.
Over 700 homes have been buried in mud.
Roads and bridges have been destroyed.
Survivors are sleeping at the side of the road and many patients are being treated outdoors, as it is feared that buildings are not sturdy enough to withstand aftershocks.
Landslides have blocked roads, hampering rescue attempts.
Children have been separated from their parents and families have been torn apart.
With the streets of Palu still covered in debris and rubble, it is feared that dozens of people remain trapped under the wreckage. A lack of equipment for heavy lifting is impeding attempts to rescue people who may still be alive beneath the debris. "Communication is limited, heavy machinery is limited… it's not enough for the numbers of buildings that collapsed," says Sutopo Purwo Nugroho.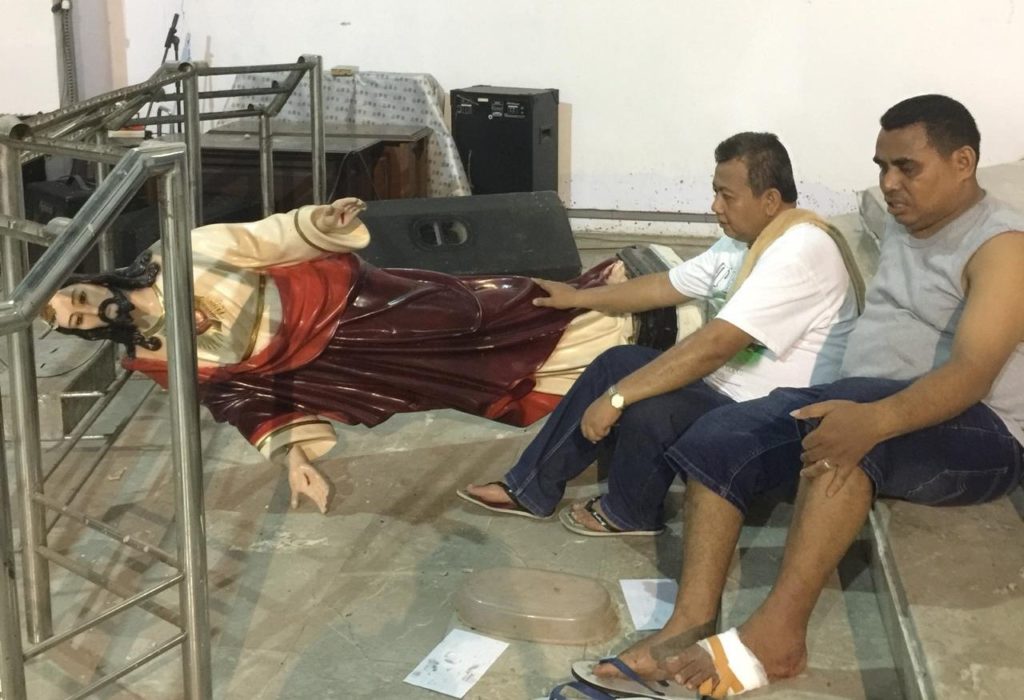 The eruption of Mount Soputan
On Wednesday, October 3rd, just days after the combined disaster of the earthquake and tsunami on the western side of the island, a volcano erupted in North Sulawesi, spewing lava and ash 19,600 feet into the air. Before the eruption of Mount Soputan, the death toll in Sulawesi had already reached 1,300, with over 60,000 people displaced from their homes. Now, the eruption of Mount Soputan in the north of the island, almost 600 miles away, gives authorities further cause for concern as they monitor the ongoing situation across the province.
MSCs offering emergency aid
MSC Br Fritz has sent pictures from the MSC Santa Maria Parish in Palu, where the church was badly damaged. MSCs in Palu are already doing their best to help parishioners who have been affected by the disaster, as survivors gather at the relief site in search of food, water, and a safe place to sleep. Our MSCs are doing what they can, but with severely limited supplies in the middle of a disaster zone, they urgently need our help. It is vital that they receive emergency aid as soon as possible in order to be able to help those are facing the horror of having their homes and lives shattered by the force of nature.