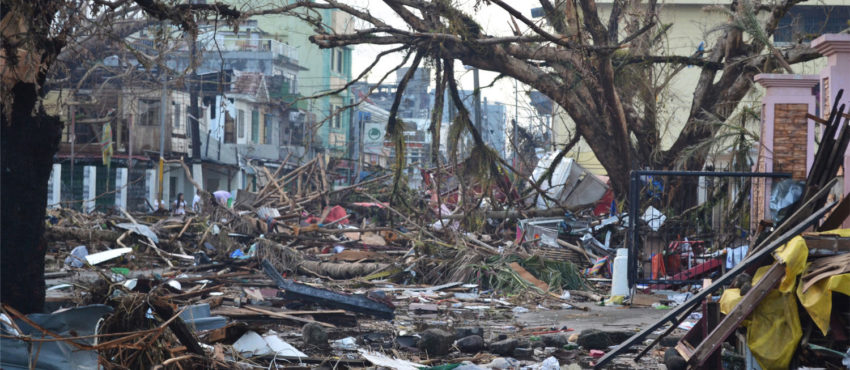 On November 8th, 2013, Typhoon Haiyan hit the Philippines. One of the most powerful tropical storms ever recorded, it caused extensive damage and widespread devastation. Although the media attention has now faded, local people are still working to rebuild their communities and their lives, and the MSC Missions Office in the Philippines remains hard at work helping them.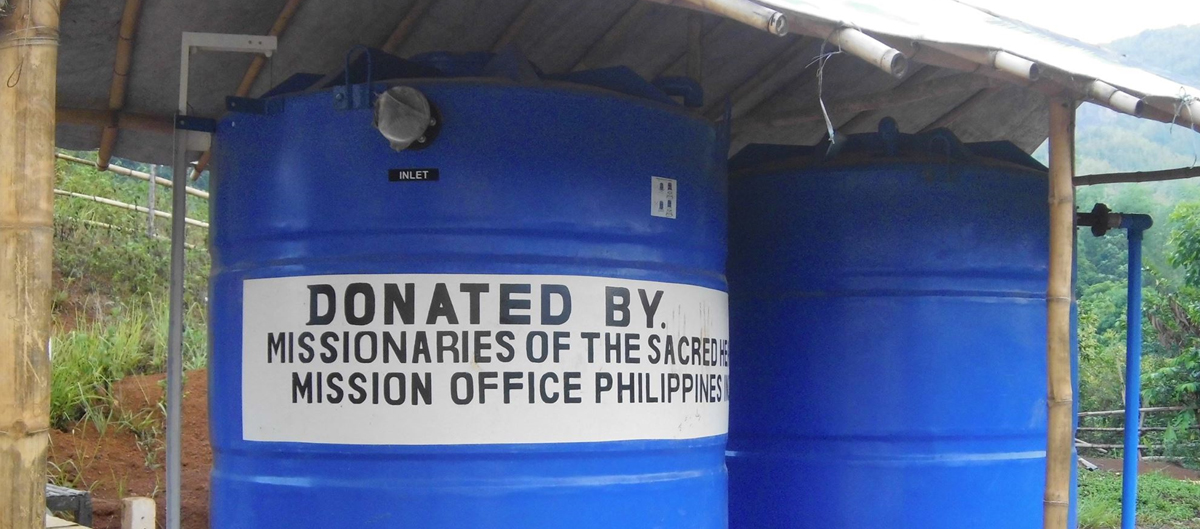 Rebuilding lives
With the help of the generosity and kindness of MSC mission friends in the Irish Province and around the world, MSCs in the Philippines have been able to provide life-saving aid to those trying to restore their homes and their livelihoods. Ongoing aid endeavours include…
Food deliveries. MSCs in the Philippines work with local agencies to ensure that those who are struggling to feed their families receive the help they need. Sample rations contain 1 litre of water, 2kg of rice, 3 portions of noodles, and 4 cans of food; this can feed a family of five for two days, and is the difference between starvation and survival for hungry families.
Emergency shelter. The MSC community in the Philippines has assisted in the provision of temporary housing for those whose homes were destroyed by the storm. We have also contributed to the distribution of housing materials in Pilar, a badly affected region in the Camotes Islands, as local communities here work to rebuild their homes and their society.
Clean water projects. Following this natural disaster, water tanks were delivered and are now installed, providing clean, fresh drinking water to local communities. Hundreds of families benefit directly from this, and community spirit becomes more and more evident as people band together to make these projects possible.
Education. As part of the relief programme, MSCs in the Philippines have distributed school materials to children and young adults in Pilar, where the majority of people's homes and belongings were destroyed by the typhoon. Providing local youths with the necessary school materials means that they have been able to begin to regain a grasp on their daily lives and establish a new working routine.
Long-term reconstruction. The MSC mission in the Philippines has established an operation relief programme titled "One Heart, One Mission". When this is complete, it will have provided homes for thousands of people who have been displaced by the storm, and who are still living in refugee camps and on the streets. This programme also plans for the reconstruction of schools, churches, and community centres, aiding local people as they re-establish their communities and societies.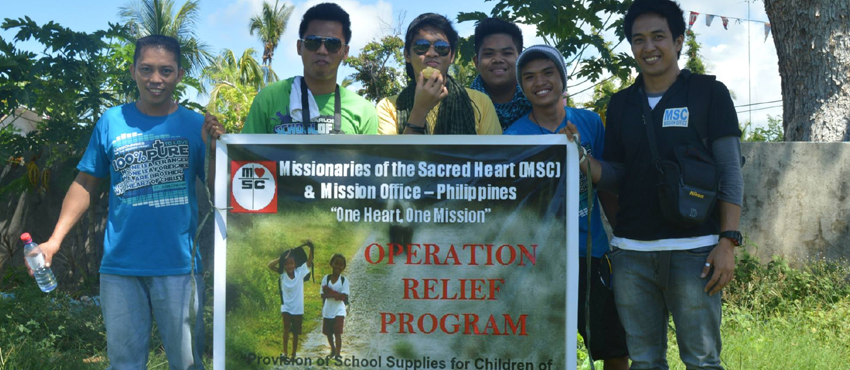 Today, those affected by Typhoon Haiyan are still labouring on the long and difficult road to recovery. The help and support of the Missionaries of the Sacred Heart and our benefactors across the world continue to provide invaluable assistance as locals endeavour to return to their normal lives, and begin once more to build a positive future for their families and their communities.