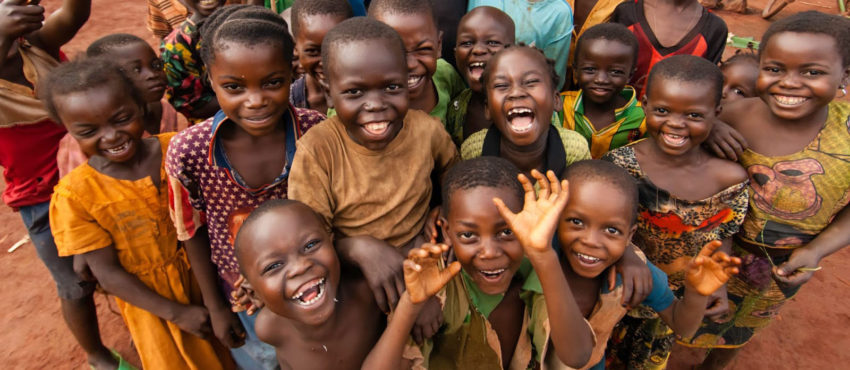 Our Story
The MSC Missions Office in Cork was founded in 1964, to promote and support our Irish mission projects in developing countries. Our centre is the main port of call for our mission friends in the Irish Province, encompassing Ireland, England, Scotland, Wales, and the Channel Islands.
Our Missions Office has been driven by the sense of unity and community amongst our mission friends across the province, along with the enthusiasm and dedication of its directors throughout the years. Following his return from our South African mission, Fr Hugh Hanlon was appointed as the first director of the Missions Office in 1964, and it was his vision that carried the centre through the first 25 years of its development. His successor, Fr J.J. O'Brien MSC, then brought his own unique experience and style to the Missions Office until December of 2000, when Fr Michael O'Connell MSC took the reins and led the Missions Office team in our shared journey for a further 22 years. In January 2022, Fr John Fitzgerald MSC was appointed the new director of the MSC Missions Office; a loyal friend to our extended community across the province, he is carrying on the legacy of giving, of helping, and of faith at the helm of the Missions Office team.
Our Role
Our primary aim at the MSC Missions Office is threefold: providing a point of contact for prayer and devotion to the Sacred Heart, encouraging partnership in mission, and raising vital funds to support the work of our MSCs, at home and abroad.
We reach out to our extended community in a number of ways, including letters, email, and our newsletter, The MSC Message. In addition, our Mass cards and MSC enrolment books allow our mission friends to offer prayers for special intentions, while also providing much-needed funds to the Missions Office and the projects we support.
Support Networks
Today's world presents us with many different challenges and concerns, and our mission friends often come to the Missionaries of the Sacred Heart in times of spiritual need, be it for themselves or for a loved one. From personal problems like exam stress, to recovery from surgery or illness, Fr John and the MSC community are here to listen, to share in these difficulties, and to help to relieve pain and worry.
Inspired by the original vision of our founder, Fr Jules Chevalier, we now minister to the poor, the sick, and the needy in over 50 countries worldwide. We cannot to do this work alone, and at the Missions Office in Cork, we open our doors and offer a warm welcome to all who are willing to pray with us, to work alongside us, and to contribute in any way they can to our mission projects, as we work to make God's love and compassion known in the places that need it most.
Further Information
Our Missions Office is open from 9.00am to 5.00pm on weekdays, excluding public holidays in Ireland and on Holy Days of Obligation.
Phone: +353 21 4545704
Email: info@mscmissions.ie
Postal Address: MSC Missions Office, PO Box 23, Western Road, Cork, T12 WT72.
"Thank you for visiting our online Missions Office. Our MSC priests are only able to spread the Word of God and to help others because of your support. Our promise to you is that each day, at home and on the missions, we offer up Mass for you, remember you in our prayer of the Divine Office and bring your needs and intentions to the Lord in our personal meditation time. You are very much our partners in mission."

~ Fr John Fitzgerald MSC, Director of the Missions Office, Cork