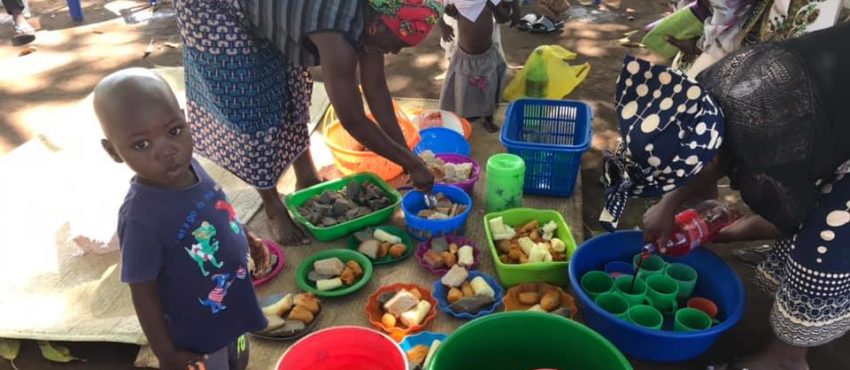 In March and April of 2019, two cyclones rampaged through Mozambique, causing severe damage and untold distress. As local communities begin to pick up the pieces and rebuild their lives, our MSCs in Mozambique are appealing for your help.
Click here to watch a video message from our MSCs in Mozambique
"Our house and most of our belongings were taken by the wind and the waves."
In mid-March 2019, Cyclone Idai wreaked havoc in north-eastern Mozambique, killing over 600 people. Just six weeks later, on April 25th, the Pemba region was hit again by Cyclone Kenneth, and the death toll began to rise further.
With many houses in the area built of mud, bamboo, and wood, thousands of homes have been reduced to rubble by the cyclones and the rains that followed.
Flooding and mudslides are serious issues, destroying crops that provide food for communities throughout the country.
Wells have been contaminated, making drinking water unsafe, while the threat of malaria and cholera is severe.
Over 21,000 people have been rendered homeless by the disasters, with no means of recovery.
"We have lost everything," says one survivor. "Our house and most of our belongings were taken by the wind and the waves."
MSC Missions in Mozambique
In 2018, MSC missionaries from Brazil began a new mission in Mozambique, in the Pemba diocese. They began construction of a house from which they could undertake their ministry and parish outreach, and immediately began working to bring positive change to the district.
The MSC mission project in Pemba had been several years in the planning, focusing on bringing life-changing support to the diocese – an area suffering from extreme poverty, with no church infrastructure or functioning pastoral ministry.
Fr Angelo and Fr Eduardo, both from the Sao Paulo Province, arrived in Mozambique in early March 2018. Accompanied by their Provincial Leader, Fr Edivaldo, and MSC Superior General Fr Absalon, the group were welcomed by the Bishop of Pemba and a number of pastoral workers from the diocese.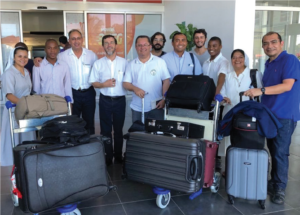 Our missionaries had already begun working to rebuild this struggling community; today, however, in the wake of these disasters, the people of Pemba need our help more than ever. Our MSCs are doing what they can, but with supplies limited in the middle of a disaster zone, they are in urgent need of emergency aid. Our support can help to save lives.
PLEASE HELP US TO SAVE LIVES IN MOZAMBIQUE
Click here to watch a video message from our MSCs in Mozambique