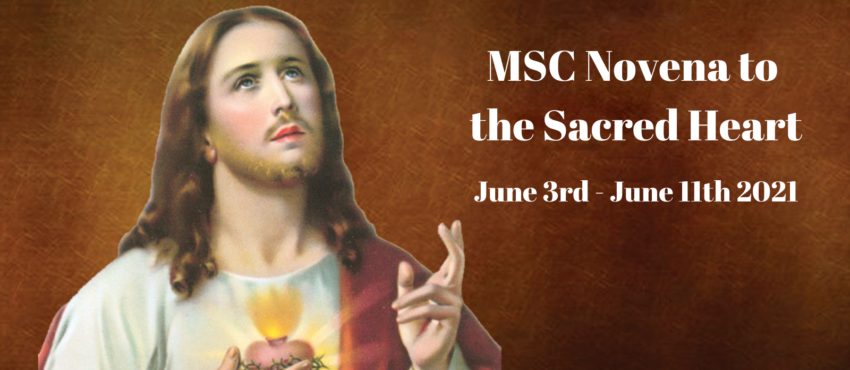 Novena to the Sacred Heart 2021

The Feast of the Sacred Heart is fast approaching, and with it comes our special Novena to the Sacred Heart – a beautiful time of reflection when we bring our prayers and petitions before the Sacred Heart of Jesus.
Our Novena of Masses runs for nine days, up to and including the Feast of the Sacred Heart. This year's Novena will take place from Thursday, June 3rd to Friday, June 11th.
Our 2021 Novena will take place online only; all are welcome to join in the Novena by watching our daily Masses live from the Sacred Heart Church in Cork. These Novena Masses will take place daily at 10.00am and 7.30pm.
Be part of this year's Novena to the Sacred Heart
At this special time of year, you can help us to help others by supporting our ongoing mission projects, and in gratitude for your contribution, we will be glad to remember your intentions at our daily Novena Masses. You can then submit your personal prayers and intentions online, and our MSC priests will remember your petitions specially throughout the course of the Novena.
This year's Novena to the Sacred Heart will be celebrated with the theme of "The Way of the Heart".
Each year, the Sacred Heart Novena is a time of great solace, peace, and prayer, as we bring our intentions before the Sacred Heart of Jesus. After a year that has brought us challenges beyond our imaginings, we look to the future with renewed hope; all are very welcome to join us online for our Novena Masses as we come together to reflect and give thanks in the grace and love of the Lord.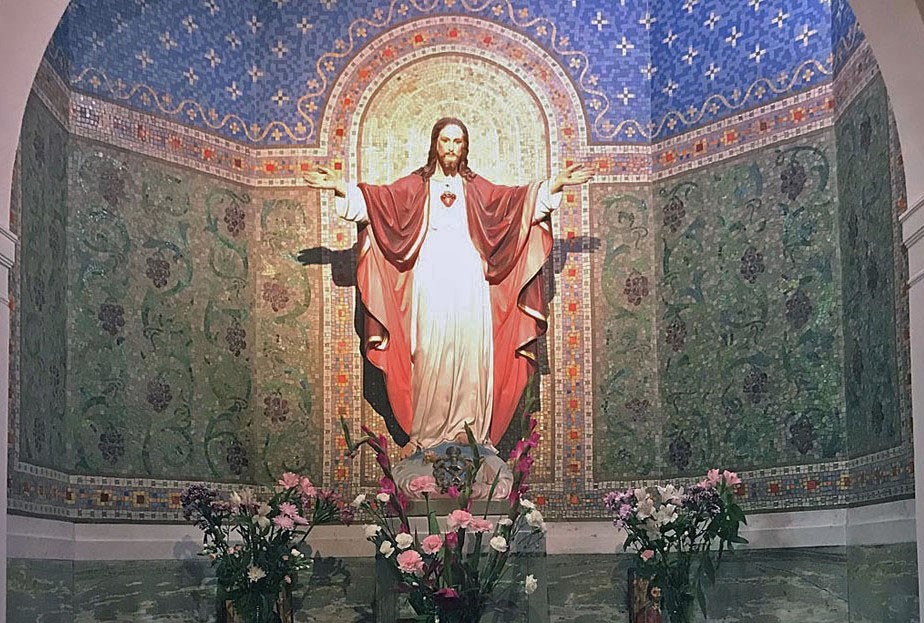 Sacred Heart Novena 2021
Daily Novena Masses: 10.00am & 7.30pm
Thursday, June 3rd
Opening Service
Irish Provincial Leader Fr Carl Tranter MSC
Friday, June 4th
Mission
Fr Michael O'Connell MSC
"Being a Christian is not a result of an ethical choice or a lofty idea,
but the encounter with…a person who gives life a new horizon and a decisive direction."
(Pope Benedict XVI, Deus Caritas Est)
Saturday, June 5th
Reconciliation
Fr Tom Mulcahy MSC
Luke 15: Prodigal Father & Son
The Father is prodigal with his love. The son is prodigal wasting his inheritance.
Love overcomes the waywardness of the son.
Sunday, June 6th
Corpus Christi
Fr Seamus Kelly MSC
The celebration of Corpus Christi helps us to believe in the real presence of Christ
in his body and blood in every Mass. We celebrate with joyful hearts God's gift of himself
to us in the Eucharist. He tells us "Do this in remembrance of me" (1 Cor. 11:25).
We are called as Missionaries of the Sacred Heart to bring this message of love to all God's People.
Monday, June 7th
Care of the Earth
Fr John Finn MSC
As people of God, we are asked to have a deep respect and appreciation for each other,
and for the whole of Creation. Today we reflect upon the many gifts Mother Earth gives to us,
and how grateful we are to the earth. We share this earth with one another and with many creatures,
recognising the gifts we can be to each other; as with any gift, our response must be gratitude.
Tuesday, June 8th
Pray for Our Dead
Fr John Fitzgerald MSC
A time for weeping, a time for healing, and a time to celebrate
our deceased loved ones, who are in the arms of God.
Wednesday, June 9th
Healing
Fr Michael O'Connell MSC
Mt.11:28
Come to me, all you who labour and are overburdened, and I will give you rest.
Thursday, June 10th
Thanksgiving (for our front-line workers and for those working in the background)
Fr John Finn MSC
It's our turn to support our front-line workers, including those
working tirelessly in the background, with prayers of thanksgiving.
Today is a day that all participating in the Novena can
show our collective appreciation by offering prayer.
Friday, June 11th
Feast of the Sacred Heart
Fr John Finn MSC & Bishop Fintan Gavin
TAKE PART IN OUR 2021 NOVENA TO THE SACRED HEART