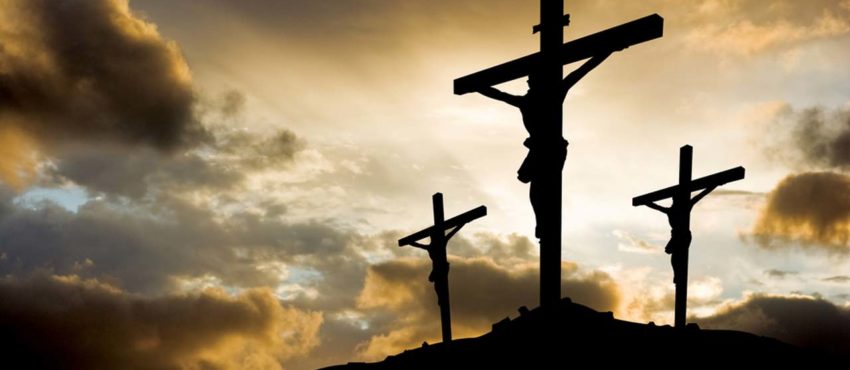 Easter & Holy Week 2019
"He is Risen!" Join the Missionaries of the Sacred Heart as we reflect in prayerful thanksgiving this Easter, with ceremonies throughout Holy Week and Easter weekend taking place at the Sacred Heart Church on the Western Road, Cork.
As the spring sunshine begins to light up the dark days of winter, so too do we begin to renew in spirit as we look ahead to the joy of the Easter season. At this time of year, the natural world awakens and begins to blossom, just as we awaken in spirit, celebrating the risen Jesus with renewed life and hope in our hearts.
MSC missionaries around the world often find themselves working in areas where hope and grace are hard to find, and the darkness can often seem relentless as vulnerable communities struggle with poverty, hunger, illness, violence, and injustice. As we celebrate the coming of a new season and the resurrection of the risen Lord, our MSCs are working tirelessly to bring a glimmer of hope and renewal to communities who are overwhelmed by despair.
This Easter time, we ask you to help us to bring light to families who are fighting for survival in regions of extreme poverty. Even a small contribution can mean the difference between hope and despair for those who have nothing.
Be part of our mission this Easter
This Easter, you can help us to help others by supporting our ongoing mission projects, and in gratitude for your contribution, we will be glad to remember your intentions at our Easter Dawn Mass. You can then submit your personal prayers and intentions online, and our MSC priests will remember your petitions specially throughout Holy Week.
All are welcome to take part in our Holy Week and Easter ceremonies, which will take place at the Sacred Heart Church on the Western Road in Cork. Our mission friends from around the world are invited to participate by watching our Holy Week and Easter ceremonies live, here on our website.
On behalf of our missionaries across the world, we thank you sincerely for your support and your generosity – your kindness helps us to accomplish small miracles every day.
With warmest wishes for a bright and blessed Easter from the Missionaries of the Sacred Heart.
TAKE PART IN OUR 2019 EASTER CELEBRATIONS
Easter & Holy Week Masses 2019
Palm Sunday, April 14th
Masses: Vigil 6.30pm, 8.30am, 10.00am & 11.30am
Tuesday, April 16th
Reconciliation Service: 7.30pm
Holy Thursday, April 18th
Concelebrated Mass of the Lord's Supper: 8.00pm
"Watch one hour with Me…..": 9.00pm
Good Friday, April 19th
Stations of the Cross: 12.00 noon
Liturgy of the Passion: 3.00pm
Confession: 11.30am – 12.00 noon & 4.00pm – 4.30pm
Holy Saturday, April 20th
Confession: 12.00 noon – 1.00pm
Easter Vigil: 9.00pm
Easter Sunday, April 21st
Easter Monday, April 22nd