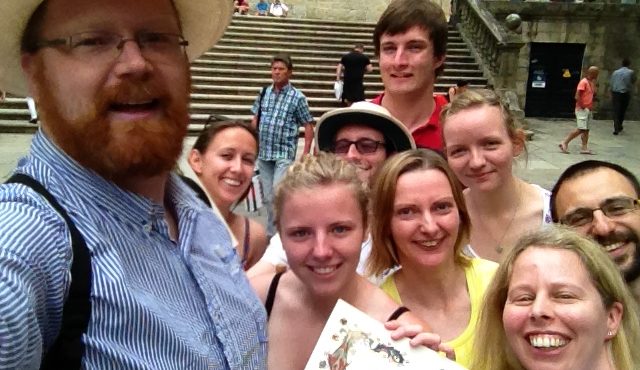 The MSC team lead a number of pilgrimages every year, on the Camino, to Lourdes and across the UK and Ireland, journeying to sacred places on the path of spiritual devotion.
What is a pilgrimage?
A pilgrimage is a journey to a sacred place, undertaken for the purposes of spiritual development. It's a journey that often includes both highs and lows, as pilgrims seek to find harmony between the physical and the spiritual on their own personal voyage of exploration. True, this road to enlightenment is often paved by circumstances of physical discomfort; every step, however, brings pilgrims closer to God and to the heart of their spirituality.
Catholic pilgrimages take place all over the world such as along the Camino de Santiago. Pilgrims venture to places that have connections with the birth, life, crucifixion, and resurrection of Jesus, to shrines of the Apostles, saints, and martyrs, to sites where there have been apparitions of the Virgin Mary, and to locations where miracles have been witnessed or performed. No matter where in the world a pilgrimage takes place, one thing remains the same – the unwavering determination and strength of faith that drives Christian pilgrims to know God better.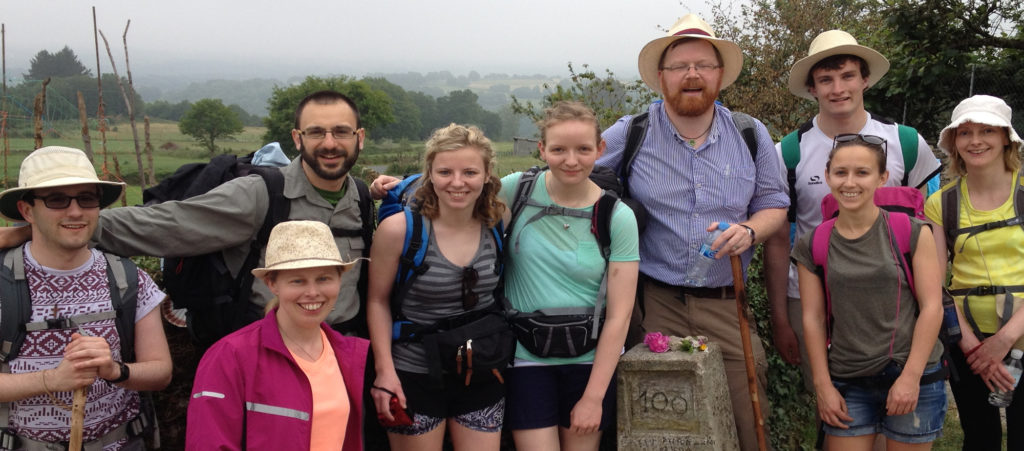 Historically, pilgrims would leave their homes, their families, and all of their creature comforts, embarking on journeys that could stretch to hundreds of miles with nothing but what they could carry on their backs. Today, the circumstances of pilgrimage may be less extreme, but they are nonetheless powerful for it, and modern-day pilgrims continue to leave their homes and their daily comforts behind in the quest for spiritual fulfillment.
What is it like to go on a pilgrimage?
The experience of pilgrimage is different for every individual; the major common denominator, however, is joy, and an awareness of something bigger, of something more. A sense of something special comes into being on a pilgrimage; the Holy Spirit moves amongst those making the journey, while strangers become friends and unite in the solidarity of faith. Physical discomfort takes a back seat as this feeling of cohesion and harmony comes to the fore, and groups of pilgrims support and carry each other through any doubt, pain, fear, or uncertainty. Community spirit comes out in force – no matter where you may find yourself in the world, the message of God's love overcomes all cultural barriers in a true celebration of faith, togetherness, and intimacy with God.
In a nutshell, what is the idea of pilgrimage all about? In the words of Fr Alan:
"It's about freedom. It's about walking to the horizon – and when you get there, you keep on going. It's about taking part in something that is at the same time enjoyable and profound. I've yet to meet one person who regretted making the trip. For every one of them it has been a powerful, even life-changing experience. The invitation is open to all, so what's keeping you?"
"Your life is a sacred journey. And it is about change, growth, discovery, movement, transformation, continuously expanding your vision of what is possible, stretching your soul, learning to see clearly and deeply, listening to your intuition, taking courageous challenges at every step along the way. You are on the path… exactly where you are meant to be right now… And from here, you can only go forward, shaping your life story into a magnificent tale of triumph, of healing of courage, of beauty, of wisdom, of power, of dignity, and of love."