United in God's love
Members of the religious family of the Missionaries of the Sacred Heart have answered a calling and come together as brothers and priests. Our shared vision takes us on a journey as we endeavour to act as missionaries of God's love in the world around us – and it is this vision that shapes the image of priesthood that we seek to follow.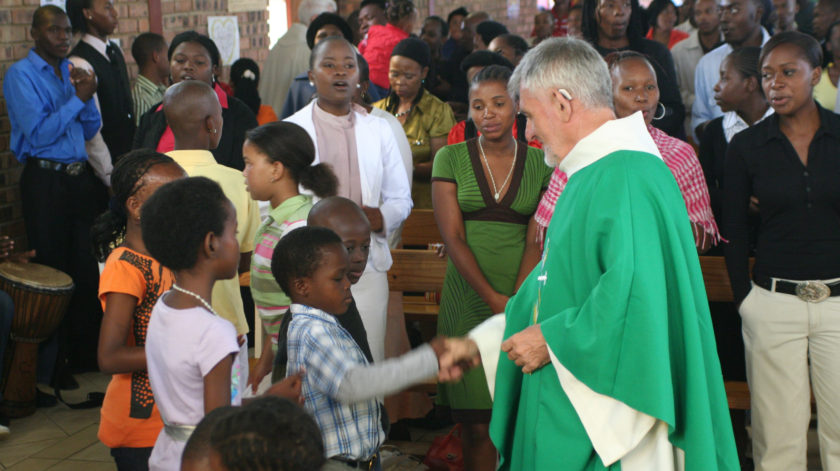 Our founder, Fr Jules Chevalier MSC, held a deep-rooted belief that the Jesus he knew in the Gospels was a man of powerful compassion, love, and understanding, who wished to bring hope and healing to all who suffered, with an open heart. This is the model that we as MSCs seek to follow, as we undertake to apply that love and compassion to the people and places that need it most.
Preachers and teachers of God's Word
The task of a priest is to preach Christ's Gospel, or, as written in the ordination ceremony prayer, to: "Meditate on the law of God, believe what you read, teach what you believe, and practice what you teach".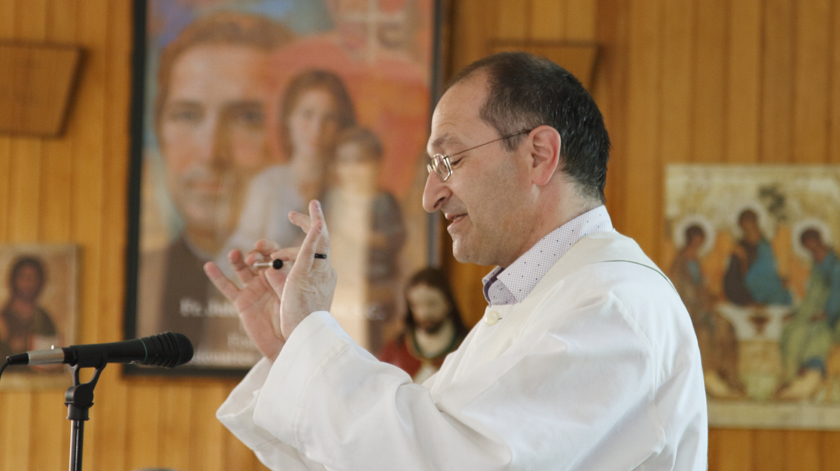 This does not just apply to preaching a homily at Mass, but incorporates the daily life and work of every MSC priest. In the case of our missionaries out in the field, this means promoting justice for the poorest and most vulnerable people, so that they are not abandoned in their suffering. In the case of MSCs working with those who struggle with addiction or substance abuse, this means treating each and every individual with respect and endeavouring to help them to overcome the challenges of addiction.
In the Gospel, it is the poor, the sick, the vulnerable, and the needy who are at the centre of all that Jesus preaches and does – and as missionaries of God's love on earth, it is our undertaking to preach, teach, and act in His image.
Celebrating the mysteries of Christ
On ordination day, a priest is formally called to: "celebrate the mysteries of Christ…for the glory of God and the sanctification of Christ's people".
Ours is a God who draws us near, to help us, to heal us, to listen to us, and to love us. It is a humbling privilege for an MSC priest to celebrate these mysteries as a representative of God's love on earth, from administering the Sacrament of Baptism at the beginning of life to providing comfort for the sick and the dying through the Sacrament of Anointing.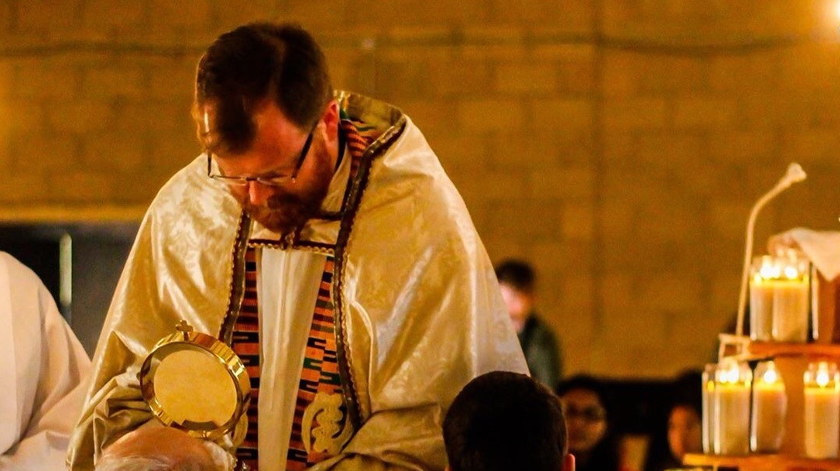 In celebrating the Eucharist with parish communities, in blessing a new marriage, and in witnessing God's forgiving love in the Sacrament of Reconciliation, our MSC priests are honoured by their roles within the community. Throughout the highs and lows of life, and in every moment in between, MSC priests endeavour to act as instruments of God's compassion on earth.
Following the example of the Good Shepherd
At ordination, each priest hears the following words: "Always remember the example of the Good Shepherd, who came not to be served but to serve, and to seek out and rescue those who were lost".
In the role of MSC, our priests and brothers live this example daily. From extending a helping hand of support to those in need to celebrating life's achievements, our MSCs walk with their flocks through all weathers.
With and for the people of God
The modern world can be a place of stress, anxiety, pain, and fear, as people struggle to meet the incessant demands of daily life. In a world wracked with turmoil and controversy, it is all too easy for people to feel divided, alienated, alone, and lonely. As this sense of isolation increases, there is now more of a need than ever for community spirit, and a sense of togetherness.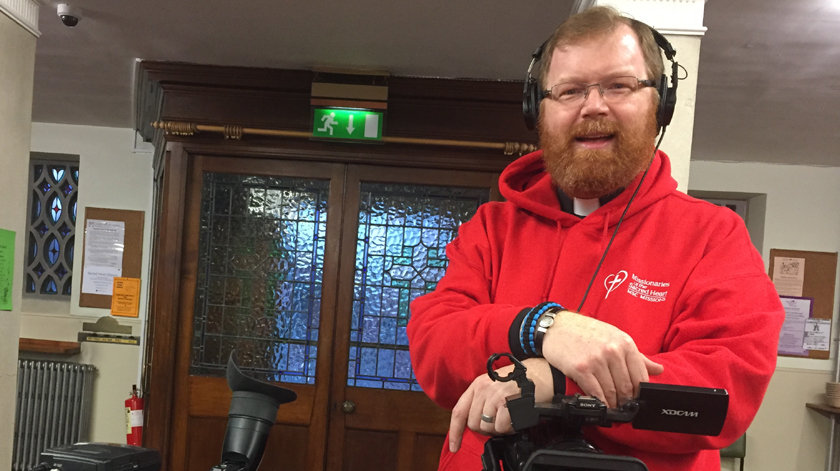 Each MSC priest is called to: "Remember that you are chosen from among God's people and appointed to act for them".
As Missionaries of the Sacred Heart, our ministries are lived in partnership with those whom we seek to serve, as we recognise and celebrate the gifts and talent of all God's people.
Following in the footsteps of Jesus
If we return to the Bible, to the episode in which Jesus kneels down and washes the feet of his disciples, we see the perfect example of the image in which our ministry is conducted – an image of kindness, respect, and compassion. On the night before Jesus died for us, we see him kneel at the feet of his disciples and of the world, in a humble gesture of service and giving.
"I have given you an example to follow," says Jesus, "so that what I have done for you, you should also do."
That which he has done for us, we try to do for others. The Missionaries of the Sacred Heart continue to follow the vision of Fr Chevalier, spreading a message of compassion and love everywhere and to everyone, without conditions, in the ever-changing social climate of our world.