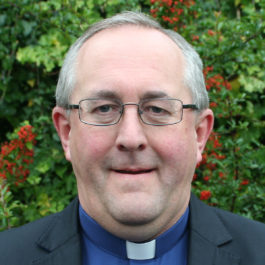 Fr Joseph McGee
Missionaries of the Sacred Heart
Fr Joseph McGee MSC is the Formation Director of the Missionaries of the Sacred Heart in Ireland. Fr Joseph came to the role of Formation Director having worked as Provincial Leader of the Irish Province from 2011 to 2017.
The role of the Formation Director is to support novitiate and pre-novitiate students as they take their first steps on the journey to priesthood and religious life. The period of formation is an essential time, from the pre-novitiate, where aspirants are welcomed as they come to examine the nature of their calling, to the novitiate year, which novices undertake in preparation for life as a missionary priest or brother.
As Formation Director, Fr Joseph works closely with students and a dedicated Formation Team, providing direction and guidance as candidates prepare for religious life. By facilitating students as they focus on their personal and spiritual development, Fr Joseph and the Formation Team help aspirants to explore their vocation, giving them a rich and varied experience of the MSC community, its works, and its mission within our world.